AFSA hosts a variety of webinars throughout the year to educate members on some of the most pressing issues that face the financial services industry. Webinar registration, as well as post-program recordings and handouts, are available to AFSA members only unless otherwise noted.
AFSA's Business Partner Webinar series allows industry experts to share timely, educational topics directly with AFSA members. The webinars are designed to provide information that will allow AFSA members to more effectively design, develop and implement strategies for their company's success. If you are a Business Partner and interested in participating, review the Business Partner Webinar Flyer for more information. To apply or for questions, contact Marcy Berger.
2021 Webinar Recordings
---
BUSINESS PARTNER WEBINAR
Auto Retailing Year-end Review and 2022 Industry/Legislative Outlook
December 9, 2021 | 2:00 p.m. ET
No pun intended, but this year had no shortage of challenges for our industry. Jonathan Smoke, Cox Automotive Chief Economist, returns to the stage to talk about how we expect the year to close. He'll be joined by Paul Scolese, Cox Enterprises Vice President of Government Affairs, to discuss recent and pending legislation that will impact auto sales and financing in the new year. We'll save time at the end for Q&A, so come with your questions for our experts.
---
BUSINESS PARTNER WEBINAR
Rebuilding Auto Originations Post Pandemic
December 2, 2021 | 2:00 p.m. ET
Auto loan originations took a severe dip during the depths of the pandemic in 2020. The industry began to recover in the second half of 2020 and into 2021 as consumer finances stabilized and demand for automobiles as an alternative to public transportation increased. Additionally, shifts and shocks in the automotive industry have changed consumer behavior and market dynamics. The evolution of modern digital retailing, impact of global supply chain crunch (e.g., chips) on inventory and pricing, growth in auto refinance, and advent of next generation underwriting are all examples of factors reshaping auto lending in 2021 and beyond.
As auto lenders focus on growing their portfolios, they need to determine what enhancements are necessary to their existing originations strategies to identify growth opportunities. Current strategies for which customer segments to target and how to reach them should be revisited in light of the changes brought on by the pandemic. In this session, we'll share insights on specific credit characteristics of consumers with high auto originations propensity, improving wallet profiles, and similarities amongst consumers who've historically taken out auto loans — all of which can be used to enhance existing lending strategies.
Presenter: Satyan Merchant, Senior Vice President of Auto, TransUnion
---
BUSINESS PARTNER WEBINAR

Throw the baby out with the bath water?
November 18, 2021 | 2:00 p.m. ET
At some point in your product evolution, you'll reach a point where you'll ask yourself, "Is it time to start over?" It's inevitable. Or it should be. But, what if you've recently gotten in bed with your once-top competitor and are supporting two products that do basically the same thing but were founded and developed on (somewhat) opposing principles … and you've reached that point in both products. What would you do? What did we choose?
Join with defi SOLUTIONS leadership and product experts as they discuss "the babies" and the whys, whats, and hows of deciding if and when it's time for them to go.
Presenters:
Scott Hendriks, Director Product Strategy, defi SOLUTIONS
Charles Sutherland, Chief Strategy Officer, defi SOLUTIONS
Christian Wilcoxson, Solutions Engineer, defi SOLUTIONS
---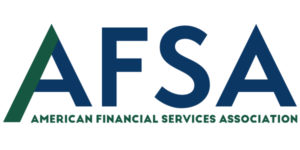 BUSINESS PARTNER WEBINAR
The FTC's New Safeguards Rule – What It Says and What You Need to Do to Get Ready
November 11, 2021 | 3:00 p.m. ET
On Oct. 27, the Federal Trade Commission (FTC) announced a newly updated rule, intended to strengthen the data security safeguards that financial institutions are required to put in place to protect their customers' financial information. The FTC's updated Safeguards Rule requires non-banking financial institutions, such as installment lenders and vehicle finance companies, to develop, implement, and maintain a comprehensive security system to keep their customers' information safe.
Join Andrew Smith and Caleb Skeath from Covington to learn more about the rule. Previously, Andrew served as the Director of the Bureau of Consumer Protection at the FTC).
We'll cover the requirements of the FTC's final Safeguards Rule: the background of the current revisions, why the FTC is amending the rule, and the changes made from the proposed rule. We'll also be discussing the data security guidance from the final rule. And, we'll tell you what you need to do now to get ready for the November 2022 effective date.
Presenters: Andrew Smith, Partner, Covington (Former Director of the Bureau of Consumer Protection at the FTC) and Caleb Skeath, Associate, Covington
---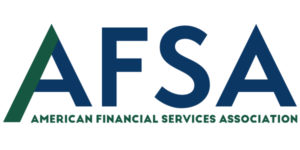 BUSINESS PARTNER WEBINAR
Diversity & Inclusion Working Group Webinar with Social Innovation Leader, Brittany Young
November 10, 2021 | 3:00 p.m. ET
Please join AFSA's Diversity & Inclusion Working Group webinar and hear from Brittany Young about how to help build better communities and empower people.
Brittany is a Baltimore native with a diverse technical and employment background which includes McCormick & Co., NASA, JHU APL, and Key Technology Inc., Baltimore City Community College, Baltimore City Schools, and Lego ; she has programmed nuclear plants, developed medical devices, planned satellite explorations, and developed food products, but finds the most satisfaction in her roles in education, problem solving & service to her community.
Now Brittany is utilizing dirt bike culture to carve out a new lane in STEM and Motorsports to grow talent. B-360 focuses on : 1) real world app of STEM through dirt bike repairs , 2) Events for the style of riding to drive the industry , 3) work with city and government agencies to advocate for safe spaces and programmatic solutions to deter riding in traffic.
---
BUSINESS PARTNER WEBINAR

The Digital Future: Implications for the auto retailing and financing model
October 21, 2021 | 2:00 p.m. ET
Key topics to be covered in this interview will include:
• Understanding the competitive advantage from agency and why direct to customer platforms seem likely to deliver more customer data and customer insight
• Learning why subscriptions and rental products represent a challenge for dealerships, and whether direct models work better
• Predicting how the future range of mobility products from daily rental to leasing (contract hire) may work together to deliver a comprehensive mobility solution for customers.
Speaker: Murad Baig, Global Chief Innovation Officer & Chief Product and Technology Officer, Otoz Mobility
---
BUSINESS PARTNER WEBINAR
The customer experience journey: Is your company keeping up with the times?
October 7, 2021 | 2:00 p.m. ET
Advancing technology, changing regulations and a necessary shift to online transactions due to the pandemic has resulted in profound changes in the specialty finance industry. Many lenders have struggled to keep up with the digital demands of consumers, but others have grown their bottom-line and fostered a larger, more satisfied customer base. Businesses that have prioritized digital transformation have improved their customer experience and capitalized on this significant disruption in the industry.
Join RSM's industry leaders for a live webcast on Oct. 7 to learn about the opportunities for lenders to adapt to these changes through innovation and an improved customer experience.
Speakers:
Morris Marshburn (moderator), Partner, National Leader Specialty Finance
Joe Kaczmarek, Partner, National Fintech Leader
Shannel Clubb, Principal, Management Consulting
---
BUSINESS PARTNER WEBINAR
Precision Decision: Using AI for Replicable 24/7 Lending
September 23, 2021 | 2:00 p.m. ET
Consumers have been trained by the big tech companies to expect instant 24/7 everything. That now includes loan approvals. AI-driven lending – using more data and smarter math – delivers consistent and fast credit decisions, even when the human underwriters have gone home. This webinar will be a conversation with a leading lender who see AI as a consistency and growth play. Their lessons will be shared. In the webinar you will learn:
• How to evaluate the performance and economic of AI-driven lending.
• How to win over stakeholders and deal with implementation.
• How to ensure safe operation of AI.
• Why AI and indirect auto is a perfect pair.
• How AI can catalyze new credit policies and product lines.
Speakers:
Nidhi Panday, Head of Product at Zest AI
Todd Peoples, SVP of Sales and Lending, All-In Credit Union
Chris Otey, Chief Revenue Officer, CU 2.0 (moderator)
---
BUSINESS PARTNER WEBINAR
Overcoming Consumers Security Concerns to Drive Digital Bill Payment Adoption
August 19, 2021 | 2:00 p.m. ET
Today's consumers are feeling less confident in data security – less than half of consumers feel their financial data is more secure when paying bills than it was five years ago, according to the latest ACI Speedpay Pulse study. These perceptions are preventing some consumers from adopting digital billing and payment channels. Join Gene Scriven, Head of Global Information & Corporate Security at ACI Worldwide, and Tom Donovan, Sr Solutions Consultant at ACI, to learn more about how lenders can ensure secure, compliant bill payment processes as well as best practices in reassuring borrowers that their financial data is secure.
---
BUSINESS PARTNER WEBINAR
New Data: Why Consumers Struggle Paying Bills
August 5, 2021 | 2:00 p.m. ET
What makes paying bills so hard? While other payment experiences (such as ecommerce, P2P and subscriptions) are simplifying the process, bill pay continues to lag in customer experience and innovation continues to widen the gap for consumers.
The good news? It doesn't have to be. There are simple, actionable tips you can take to ease the process for your customers. In this webinar, we'll share findings from our research "How Consumers Pay Bills: Expectations vs. Reality" and discuss ways your peers are using payments technology to take the pain out of bill pay.
Speakers: Matt Disbrow, Sales and Business Development Executive,PayNearMe and Steve Murphy, Senior Manager of Marketing and Communications, PayNearMe
---
BUSINESS PARTNER WEBINAR
FCRA Data: The Key to Unlocking an Expanded Credit Universe
July 22, 2021 | 2:00 p.m. ET
The use of expanded Fair Credit Reporting Act (FCRA) – or alternative – data has continued to gain popularity among lenders and financial institutions. Today's volatile economy, exacerbated by financial disparities created by the pandemic, has highlighted the importance of financial inclusion and credit availability for unbanked and underbanked consumers.
Join Experian experts Alpa Lally, Vice President of Data Business, and David Elmore, Automotive Solutions Consultant, explore how FCRA data can benefit lenders of all sizes, improve financial access for consumers and reveal what lift it can offer when augmented with traditional credit data.
What we'll cover:
• How leveraging FCRA data can provide a more holistic view of a consumer's credit profile and behavior beyond financial services, leading to smarter, more informed lending decisions
• How expanded FCRA data is being used throughout the lending lifecycle
• Walk through a loan origination auto use-case
• Experian's vision and strategy for FCRA data and ways to extend and improve the methods by which lenders evaluate borrowers' risk
---
BUSINESS PARTNER WEBINAR
The Value of Verified Employment and Income in Today's Dynamic Lending Landscape
July 8, 2021 | 2:00 p.m. ET
When consistently applied "at application," using verified employment and income aids lenders in supporting alignment with the OCC's key objective, and provides ways to increase financial inclusion in lending with:
● Better visibility – uncover consumers you may not have seen before. 91.5M consumers in the U.S. have thin credit or no credit files.
● Expanded data – traditional credit scores don't always tell the whole story. 223M income and employment verification requests were processed in 2020.
● Frictionless processes – applicants are 34% more likely to be funded when lenders use 3rd party verifications in the decision process.
Presenter: Carly Peroutka, Consumer Finance Sales Leader, Equifax Verification Services
---
BUSINESS PARTNER WEBINAR
Considerations for a Digital Decisioning Infrastructure
June 24, 2021 | 2:00 p.m. ET
Digital decisioning moves you to act — to take the next step before you know that step exists — by showing you the bigger picture of your business, your products, and your customers.
In this webinar, our panel will share what Marketing, IT and Analytics must do in order to anticipate the right action at the right time.
We'll cover the following topics:
• Customer expectations for the digital journey and what that means to your marketing staff
• Viewing the purchasing, maintenance and loyalty journey as a consistent experience throughout the customer lifecycle
• Breaking down silos and creating an infrastructure for a 360 degree view of the customer
• Components needed for creating the best customer journey possible
Presenters: Will Stacy IV, EVP – Chief Marketing & Digital Officer at GM Financial, Tim Young, Marketing Consultant, FICO, and Fernando Lopez, Fraud Consultant, FICO
Register now and receive a complimentary white paper on trends and leaders in digital decisioning.
---
BUSINESS PARTNER WEBINAR
The race is on: how to drive loan growth in 2021
June 10, 2021 | 2:00 p.m. ET
Rather than facing a crushing wave of defaults, many banks and credit unions are experiencing above average deposits and flush reserves. Lenders who expected to hunker down and mitigate losses find themselves instead in a race to spur loan growth and find more good borrowers. But the events of the past 14 months have scrambled traditional borrower risk assessments and clouded the best paths forward. Join us as we discuss the tactics and technology lenders can use to build resilient credit strategies and grow portfolios safely.
We'll cover:
• Scoring with greater precision
• Assessing new borrower segments
• Pricing on risk for stronger yield
• Technology automation for faster decisioning
Presenter: Curtis Wagner, Director of Client Services, Zest AI
---
BUSINESS PARTNER WEBINAR
How to collect faster payments while increasing your consumer satisfaction
May 20, 2021 | 2:00 p.m. ET
Consumers are increasingly using digital wallets, chatbots, and other advanced payment channels in their everyday lives, and as a result, expectations to engage similarly with their lenders are at an all-time high. Now is the time to modernize your billing and payment experience for your customers and your staff. Join Paymentus to explore the importance and impact of supporting innovative digital payment methods while also covering unique ways to support your customers who need financial flexibility now and beyond the pandemic.
We'll cover –
-Digital wallets as secure payment tools and advanced payment methods that drive customer satisfaction and on-time payments within your existing investments in self-service
-Secure Service® – patented technology that allows your remote customer service staff to take PCI compliant loan payments over the phone
-Hosted/SaaS-based solutions that provide flexibility, scalability, and minimal IT resources to implement and best practices optimal integration with your loan management system
Presenters: Nelly Meyer, Regional Sales Director, Paymentus and Doug Reynolds, Regional Sales Director, Paymentus
---
BUSINESS PARTNER WEBINAR
Profitably grow your auto portfolio using "what-if" scenario modeling and simulation tools
May 13, 2021 | 2:00 p.m. ET
The auto industry has been driven by a dramatic change in consumer behavior, not the least of which is an exponential rise in the use of digital and mobile channels for banking and financial services. This digital economy's acceleration makes data silos, complexity, and ambiguity the worst enemies of auto lenders. Speed, precision, and agility are now table stakes.
Do you want to learn how to meet customers' shifting expectations and keep a healthy and growing auto portfolio despite volatile conditions?
Join the FICO team for an educational session where we will discuss scenario modeling and other tools that will help you to project, prioritize, and invest in the right strategies and outcomes.
You will learn how to:
• Compare and analyze multiple possible credit decisioning scenarios using simulation and forecasting;
• Simulate likely outcomes of credit decisioning policies before deciding on a course of action;
• Evaluate trade-offs by using business outcome simulation;
• Stress-test data input and simulate business outcomes;
• Identify key parameters that affect a decision;
• Shift from making decisions based solely on historical data to explore "what-if" scenarios
Presenters: Matt Stanley, VP, Decision Sciences, FICO and Chuck Berend, Chief Risk Officer, First Investors Financial Services
---
BUSINESS PARTNER WEBINAR

Don't Boil the Ocean: Three Steps to Faster Tech Implementations
April 29, 2021 | 2:00 p.m. ET
Digital transformation is only possible when lenders can dedicate the right resources to the implementation process. In this webinar, we'll explore proven ways to get new technology up and running faster, while still hitting your short and long term goals.
We'll cover:
• The challenges lenders face when making large technology decisions
• Prioritizing the implementation process to get started quickly
• Making the most out of limited development resources
• Real life examples of crawl-walk-run implementations from PayNearMe's clients
Presenter: Steve Kramer, VP Product, PayNearMe
---
BUSINESS PARTNER WEBINAR
Diversity in the Legal Profession: A Moral and Business Imperative
April 22, 2021 | 2:00 p.m. ET
This CLE session will examine the current state of diversity and inclusion in the legal profession with a focus on best practices for designing and implementing a "best in class" program. It will touch upon unconscious bias and its huge impact on effectuating positive change in the profession. It will also include a discussion of NAMWOLF, its mission and vision, and how NAMWOLF can help in-house legal groups increase diversity and inclusion while, at the same time, getting high quality and high-value legal services.
Presenters: Leslie D. Davis, CEO, National Association of Minority and Women Owned Law Firms(NAMWOLF) and Joel Stern, Former NAMWOLF CEO will be co-presenting
---
BUSINESS PARTNER WEBINAR
Today's Economic Trends & Auto Retailing Tailwinds
April 15, 2021 | 2:00 p.m. ET
Set the record straight on credit, lending bubbles and inventory outlook. Cox Automotive Chief Economist Jonathan Smoke reviews the state of the economy, where the industry stands now — and where it's headed. VP of Market Intelligence Isabelle Helms shares brand-new research on consumer trends driving today's digital car-buying experiences. Both focus on what this means for indirect financing, so lenders are ready and responsive.
---
BUSINESS PARTNER WEBINAR
Fair Lending, Sexual Orientation and Gender Identity: The CFPB ECOA Rule
April 8, 2021 | 2:00 p.m. ET
The Consumer Financial Protection Bureau has issued an interpretive rule clarifying that prohibitions on sex discrimination in the Equal Credit Opportunity Act (ECOA) include discrimination relating to sexual orientation and gender identity. Our speakers will discuss this rule and steps that financial institutions should take to ensure compliance.
Speakers: Tori Shinohara, Partner, Mayer Brown
Moderator: Philip Bohi, VP Compliance Education, AFSA
---
BUSINESS PARTNER WEBINAR
Brundage Management Prepares for Its Digital Future with REPAY's Payment Solutions
April 1, 2021 | 2:00 p.m. ET
Picking the right partner is of the utmost importance, especially when payments are involved. Brundage Management knew they needed a full-service payment processing provider, and that's what they got when they partnered with REPAY. Brundage Management's customers may now pay with their debit card, receive their loan proceeds within seconds of approval via Instant Funding, and pay anytime, anywhere with online access to their account information. In addition REPAY has developed special programs to help Brundage Management lower their debit card acceptance costs.
Join Rochelle McClanahan, V.P./Chief Financial and Compliance Officer, and Susan Perlmutter, Chief Revenue Officer, as they discuss their companies' mutually beneficial union.
---
BUSINESS PARTNER WEBINAR
Digitization in Auto Finance
March 25, 2021 | 2:00 p.m. ET
Don't get caught in the manual processes of 2020, it's time to digitize. Featuring real-life examples to show the end to end car buying experience from the perspectives of the lender, borrower, and dealer. Learn what it means to digitize in the auto finance sector, and how it can be achieved.
During this presentation, we will walk you through digitization goals for a company to reach optimization of their business processes!
Presenter: Shim Mannan, EVP of Product and Business Development, Americas
VIEW RECORDING

BUSINESS PARTNER WEBINAR
Changing consumer behavior is stress testing all stakeholders' business practices
March 18, 2021 | 2:00 p.m. ET
The automotive industry has faced its share of obstacles and uncertainty over the last 12 months, from the pandemic itself, the rush to implement digital retailing solutions and accommodating the consumer through new and redefined dealership best practices.
Illustrated through some recent consumer research Market Scan conducted, we will discuss how digital retailing is challenging all stake holders involved – manufacturers, retailers and especially lenders – to provide consumers a consistent experience across the journey, including information that can be used to transact online or in the showroom, which will require engagement and strategies executed much earlier in the process.
We will highlight the consumer pain points surrounding payment offer inconsistencies, including the impacts on affordability. Finally, we will discuss several critical best practices and how to work them into your lending strategies, from setting competitive market programs, navigating vehicle affordability, and overall portfolio management.
Join us for this educational session to help you set the right strategy and direction for the remainder of 2021 and beyond.
Presenter: Jennifer "Jenn" Reid, Vice President of Strategic Partnerships, Market Scan Information Systems.
VIEW RECORDING
---
BUSINESS PARTNER WEBINAR
The Future of Bill Payments: Speedy, Smooth, and Safe: Test-Driving New and Future Consumer Billing, Payment, and Collection Models
March 4, 2021 | 2:00 p.m. ET
From luxury SUVs to sporty convertibles, consumers have wide-reaching choices and preferences when it comes to transportation. They also have a lot of choices, and differing preferences, when it comes to paying for their vehicles.
Join Darcy Locke of ACI Worldwide in this interactive session that will cover the latest consumer billing and payment trends, as well as updates on how speedy payments will become with new methods such as Real-Time Payments and Request to Pay. Darcy will describe how to deliver smooth, self-driven billing, payment, and collection experiences that integrate with your brand and your customer's lifestyles. She'll also advise attendees on new ways to ensure safe and secure payments, regardless of method.
---

RECORDING
Accelerating Diversity and Inclusion
February 23, 2021 | 1:45 p.m. ET
Join Poyner Spruill Diversity Adviser Cheslie Kryst, JD, MBA, for her insights on diversity and inclusion, particularly in the financial-services arena, as well as the quickly evolving social justice movement in the United States. Kryst's presentation will be followed by a panel discussion with Prabir Chakrabarty, Vice President/Associate General Counsel, Mariner Finance; Kristen P. Miller, Vice President, General Counsel & Compliance Officer, Global Lending Services; Shunda Robinson, Global Vice President, Diversity, Equity & Inclusion, GM Financial.
BUSINESS PARTNER WEBINAR
The Impact of Address Confidentiality Programs on Extending and Servicing Credit
February 4, 2021 | 2:00 p.m. ET
Learn the where, what, and why of address confidentiality programs across the country—sometimes called "Safe at Home" laws. Designed to protect victims of stalking and domestic violence from true danger, these laws typically ban knowledge of home addresses. What does this mean for your credit program and what are the issues you need to start thinking about? Join two excellent speakers for an engaging conversation on the topic: Patty Covington from Hudson Cook and Marci Kawski from Husch Blackwell.
---
BUSINESS PARTNER WEBINAR
Essentials for Success in the New Economy: Gaining ROI on Digital Strategies
December 17 , 2020 | 2:00 p.m. ET
The shift to digital financial services has been happening for years, but COVID has been a reality check for firms to create a high-touch digital experience to stay competitive. Without clear line-of-sight into how the economy is changing and the inability to make long-term business decisions, firms need to rapidly adjust their digital strategies to align with the mobile-first behavioral shift while generating revenue. Join the webinar to learn the essentials for staying in the game as a digital-first player in the new economy by leveraging your customer relationships with digital programs that drive ROI.
Presenters: Cory Ayres, Vice President of Market Development, Experian Partner Solutions
Javier Rodriguez-Paiva, Expert Analytics Consultant, Experian Partner Solutions
---
BUSINESS PARTNER WEBINAR
Are you prepared for what is to come on voluntary product cancellations?
December 10 , 2020 | 2:00 p.m. ET
Think you know the regulations for vehicle service contracts, GAP waiver and credit life insurance cancellation refunds? Across all states you operate in? The CFPB and tightening oversight are making headlines, so don't presume – get the facts. In this webinar:
• Automotive finance attorneys at Nisen & Elliott, will share their findings for 50 State reviews of motor vehicle service contract, GAP waiver and credit life insurance refunds.
• Cox Automotive lender solution experts on best practices to increase and accelerate recoveries of F&I product cancellation refunds
• And steps that lenders can take to strengthen their compliance programs relative
Presenters: John Elias, Senior Director of Lender Sales, Cox Automotive
Kenneth Rojc, Managing Partner, Nisen & Elliott, LLC's Automotive Finance Group
Kelly Rice, Associate, Nisen & Elliott, LLC's Automotive Finance Group
---
BUSINESS PARTNER WEBINAR
Auto Loan Accommodations: Insights from the Past, Applications for the Present
December 3 , 2020 | 2:00 p.m. ET
The COVID-19 pandemic significantly impacted consumers and businesses, and the auto industry is one of many that provided deferral and forbearance programs on existing loans. What will the pandemic's long-term effects mean for the auto finance industry? Will the deferral and forbearance programs provide sufficient relief to consumers? We'll take a deep dive into the impact of these programs and profile consumers to help lenders manage their existing portfolios and prepare for future originations.
Presenter: Richard Francisco, Vice President, Auto Market Development Strategy, TransUnion
---
BUSINESS PARTNER WEBINAR
The CFPB Debt Collection Rule: Compliance Considerations
November 17 , 2020 | 1:00 p.m. ET
The CFPB has issued its first of two anticipated final rules on debt collection. While the rule is based on the Fair Debt Collection Practices Act, its scope is limited to third-party debt collectors. Nevertheless, this rule has important effects on creditors. Creditors will be obliged to monitor the debt collectors they engage for compliance with this rule, although it is not applicable to creditors directly. Also, there are open questions about how the CFPB will use its UDAAP authority in the area of debt collection in the future. Please join our webinar for a discussion of this rule and the effects on the consumer finance industry.
Presenters: Hudson Cook (Chuck Dodge and Anastasia Caton)
Weltman, Weinberg & Reis (Sara Costanzo and David Head)
---
BUSINESS PARTNER WEBINAR
Navigating the Road to Recovery:
Proven Delinquency Risk Management Tools
October 29, 2020 | 2:00 p.m. ET
For auto finance companies, delinquency is a common challenge. Experts anticipate delinquency levels could rise to levels not seen since the Great Recession. How can your financial organization get ahead of the curve and prepare for the unexpected? Join our webinar to learn creative solutions you can employ to help manage risk and delinquency while assisting your customers in a COVID-19 world.
---
RECORDING
Adapting to Lending's 'New Normal' with Speed and Agility
October 1, 2020 | 2:00 p.m. ET
Lenders are preparing for the next wave of fallout from the pandemic and associated market volatility. Many expect to face higher defaults and losses, but uncertainty remains on how exactly continued economic woes will affect lending business in the next year. Financial institutions are at risk of being too slow and taking too long to recover in adapting to the new normal.
Is it possible to adapt faster? Join us as we dive into how you can:
• Detect market and borrower trends earlier and assess how they affect your business faster
• Adjust credit models and policies more quickly and accurately to avoid overcorrections
• Automate key business logic and credit workflows to build more resilient lending practices
Join Jose Valentin, head of Corporate development at Zest AI, as he discusses how lenders can adapt to our new normal with speed and agility.
---
RECORDING
Where Fraud Is Headed in a
Post-Pandemic World
September 24, 2020 | 2:00 p.m. ET
What should you be aware of and be planning for as markets begin to shift, and we begin to emerge in a post-pandemic world? PointPredictive's Frank McKenna, Chief Fraud Strategist, defi's Charles Sutherland, Chief Strategy Officer, and Earl Johnson, Director of Product Strategy, tackle the top fraud and risk trends you should be gearing up for now to be ready for 2021 and beyond.
---
RECORDING
3 Strategies From Survive to Thrive: How to Come Out On Top Post-Covid
July 30, 2020 | 2:00 p.m. ET
According to leading consulting company, given the constantly shifting landscape and uncertainty ahead, companies can no longer return to a static plan, but what is needed is a dynamic one based upon the ability to quickly absorb information and rapidly incorporate lessons learned in the business. This webinar will review the current challenges consumer finance companies are encountering in marketing and offer three strategies to not just survive, but have your business thrive.
These imperatives will include:
Establishing consumer trust through safeguards and messaging
Mapping customer interactions and optimizing digital engagement
Lending growth strategies in a post covid world
Presenters: David Funsten, VP, Financial Services Strategy, Sourcelink and Ruben Quinones, VP, Client Strategy, Path Interactive
---
RECORDING
The Aftermath of the COVID-19 Crises: Establishing Resilience with Your Risk Assessment Decisions 
July 16, 2020 | 2:00 p.m. ET
The current global crises have made a significant impact on auto finance industry driving many auto lenders to rethink their risk assessment strategies. Approximately 26 million people are still unemployed in the United States, expecting to have an unsteady journey back to financial security. Numerous factors will define the speed and robustness of their recovery journey. In contrast, existing risk management tools are designed for scenarios addressing a more stable environment of economic exchange.
So, what do you do when you don't have all the information you want, or the environment keeps changing? What is very clear today is the fact that auto lenders need to look at their customers with a second lens to assess whether they have been affected by COVID-19 economically and how that fact may have changed their borrowing and repayment behavior post the crises and what this means from the risk assessment perspective
Join FICO for this webinar to understand how to strengthen certainty in your Probability of Default predictions and strategic risk assessment actions.
You will understand how to:
Use high frequency data to broaden the lens into consumer behavior
Augment your risk assessment tools with non-traditional data capturing changing customer behaviors
Enable refinement of your probability of default (PD%) assessment
Establish risk score model resilience
Presenter: Lynda Woodward, Senior Director, FICO
---
RECORDING
Preventing Identity Fraud and Verifying Income and Employment in an Increasingly Digital World
June 30, 2020 | 1:00 p.m. ET
With most dealers going digital and offering off-lot deliveries, it is more important than ever to ensure a consumer's identity and income and employment are verified. In this session, Marguerite Watanabe, President, Connections Insights, Ken Kertz, VP, Transportation –FICO, and Craig Sims, VP, Product Leader –Equifax Automotive Services will discuss what they have been hearing in the auto industry, along with the benefits of utilizing identity and fraud solutions and income and employment verifications that could help lenders prepare for new customer acquisition and portfolio management.
---
RECORDING
Class Action Threats Facing the Consumer Finance Industry in the Age of COVID 
June 25, 2020 | 2:00 p.m. ET

Please join California-based class action defense litigators Anna McLean, Jay Ramsey, Alex Moreno, and Abby Meyer of Sheppard Mullin Richter & Hampton LLP for a webinar discussion of recent trends in consumer class action filings against financial institutions arising from the COVID-19 pandemic. The Sheppard Mullin team will also explore potential future class action threats that financial institutions may face in the aftermath of the pandemic. They will conclude with thoughts regarding defenses to class action liability, including how to maximize the chances of enforcing consumer arbitration clauses and class action waivers under California law.
Presenters: Anna McLean, Jay Ramsey, Alex Moreno, and Abby Meyer of Sheppard Mullin Richter & Hampton LLP
---
RECORDING
Auto Lending Economic Outlook & Optimization/Risk Mitigation Strategies for the Way Forward
June 18, 2020 | 2:00 p.m. ET

Cox Automotive Chief Economist Jonathan Smoke returns to keep lenders apprised of market conditions and financial predictions — particularly with off-lease inventory expected to surge and used retail to draw its own pandemic curve. Joining Jonathan are Cox Automotive senior leaders Will Blackson and Sarah Hunsicker, who will cover state legislation and DMV statuses impacting lien and title, along with new insights and strategic thinking around all facets of loan lifecycle operations, including risk mitigation, portfolio management & securitization, and more.
Presenters: Jonathan Smoke, Chief Economist, Cox Automotive, Sarah Hunsicker, Director Government Affairs, Dealertrack Registration & Titling Solutions, and Will Blackson, AVP Lender Solutions Cox Automotive
---
RECORDING
Minimizing Legal Exposure Upon Return to the Workplace
June 2, 2020 | 4:00 p.m. ET
Chris Keiser (Flagship), Marci Kawski (Husch Blackwell), and Kelly Lipinski (McGlinchey) have arranged for Marci's partner, Erik Eisenmann, Chair of Husch Blackwell's Labor & Employment practice group, to lead a conversation about legal considerations to have in mind as your companies return some or all of their employees to the workplace.
It is our intent that this discussion will differ from the many materials you are, no doubt, receiving in recent weeks. Rather than giving you a list of best practices or general considerations, we will provide a detailed legal framework that lawyers and human resources leaders can use to approach issues that may be unique to their environments and workforce. The intent is to arm you with the legal knowledge to allow you to issue spot and take appropriate steps to minimize legal liability.
---
RECORDING
Counseling Solutions as Another Early Intervention Tool
May 28, 2020 | 2:00 p.m. ET
Money Management International (MMI) will provide an overview of currently available counseling solutions that are in use by many of the nation's largest lenders. Gain insights into how, in times of consumers' economic disruption, counseling and its existing solutions may help your clients weather times of uncertainty.
In this webinar you'll learn:
Why this is relevant to your organization and client loan portfolios.
What counseling programs and solutions already exist and how they work.
What organizations already use these solutions.
How you can work with a national counseling agency.
How to get more information.
Presenters: John Fisher, Chief Relationship Officer, MMI and Ann Woods, VP of Industry Relations, MMI
---
RECORDING
Navigating Media and Consumer Engagement as We Emerge From the Pandemic
May 20, 2020 | 1:00 p.m. ET
Navigating the Covid-19 pandemic and creating some sense of "normal" has been much more challenging than we imagined. In the span of just a few months, the entire world has had to adjust to a new way of life along with a new way of thinking about that life. Media and consumer conversations have created so much "noise" and conflicting messaging that it can be difficult to determine fact from misinformation. In this webinar we'll discuss:
How to use technology to appropriately react – and not overreact – to media narratives that impact consumers of financial services companies.
How to support front-line employees and customer service teams with information that provides actionable guidance rather than impersonal scripts.
How to monitor overarching developments at local, state, and federal levels to ensure providing service that builds lasting relationships as the pandemic subsides.
Presenter: Leigh Fatzinger, Founder and CEO, Turbine Labs
---
RECORDING
Virtual Auto Retailing in Today's Marketplace: Economic Outlook & Digital Strategies for Lenders
May 13, 2020 | 2:00 p.m. ET
Cox Automotive Chief Economist Jonathan Smoke sets the discussion with an Auto Retailing State of the Union. He'll share trends and data on where we are, along with indicators that point to where we may be headed. He is joined by Dealertrack Lender Solutions Strategist Andy Mayers, who will weave in consumer/dealer behavior insights shaping the industry's new normal. Andy will share digital strategies for lenders to optimize opportunities and mitigate operational impact in this new business landscape.
Presenters: Jonathan Smoke, Vice President / Chief Economist, Cox Automotive and Andy Mayers, Senior Business Operations Director & Lender Solutions Strategist, Dealertrack F&I
---
RECORDING
Reporting Automotive Loan Payments During COVID-19 Pandemic
April 30, 2020 | 2:00 p.m. ET
Join Drew Rosedale, Data Contributor Services Leader – Equifax and Jenn Reid, VP Strategy & Marketing – Equifax Automotive as they present what you need to know related to credit reporting during the Covid-19 pandemic. They will discuss the implications of the CARES Act amendment to the FCRA for data furnishing requirements. Many lenders are rapidly instituting these programs to help consumers who have been financially impacted. The goal of the webinar is to provide the information you need to report consumer auto loan payments and answer consumers' questions.
In this webinar, you will learn:
Reporting codes for periods of disaster
Guidance related to the CARES Act amendment to the FCRA relative to data furnishers' reporting requirements
Examples based on scenarios from the automotive ecosystem
Impact of special disaster codes on consumers credit for two leading score providers
Resources available
Presenters: Drew Rosedale, Data Contributor Services Leader, Equifax and Jenn Reid, VP Strategy & Marketing, Equifax
---
RECORDING
Remote Working: Best Practices and Strategies
April 23, 2020 | 2:00 p.m. ET
In the age of social distancing, "stay at home" orders, and designation of "essential" and "non-essential" businesses, remote working is part of the new working order. Patty Covington and Michael Benoit of Hudson Cook, LLP will explore the challenges AFSA members face implementing and managing remote workforces. The consumer financial services industry is heavily regulated, and that doesn't stop in a pandemic. Patty and Michael will discuss best practices and strategies to continue operating during the COVID-19 crisis.
---
RECORDING
ACI Speedpay Consumer Pulse Survey- Focus On Auto Finance Billing and Payment Trends
April 2, 2020| 2:00 p.m. ET
2019 marked the first year that Americans spent more time looking at a mobile device than a TV screen…the latest results from ACI Speedpay's Consumer Pulse Survey confirm that auto loan and lease payments are also becoming more mobile. However, increasing adoption of electronic billing statements remains a big challenge for auto lenders. This webinar will include more findings on how consumers prefer to receive and pay their bills, how likely they are to use new channels such as mobile wallets, as well as why their payments are sometimes late.
Presenter: Darcy Locke, Principal New Business Developer, ACI Worldwide
---
RECORDING
Understanding & Analyzing Your Merchant Statements
March 19, 2020| 2:00 p.m. ET
Merchant statements can be difficult to understand. No two are alike, and this confusion causes many lenders to underestimate their actual payment processing costs by up to 30%! Join PayNearMe as we unravel the mysteries of merchant statements, giving you the knowledge you need to perform your own statement analysis and uncover your true payment costs.
In this webinar, we'll cover:
The anatomy of a merchant statement
The differences in processing each payment type
Common myths and misconceptions
What to look for when performing an analysis
Presenters: Dan Becraft, FP&A Manager, PayNearMe and Bruce Gaskill, Director of Sales, PayNearMe
---
RECORDING
The Five Secrets to Successful Omni-Channel Collections in Auto Finance 
March 5, 2020 | 2:00 p.m. ET
Collections and Recovery professionals are under tremendous pressure to reduce customer friction and better manage delinquencies. Collectors face many challenges, including collecting more, identifying customers' preferred channels, reducing roll rates, complying with regulations, and doing so with a smaller budget.
Today's consumers expect more self-service communication when and how it's convenient for them. Omnichannel helps deliver email, voice, text, and mobile app notifications that are smart, scalable, combining automation with analytics to improve the customer experience.
How do you turn customers into satisfied and loyal customers?
---
RECORDING
The Borrower's Digital Lending Journey
February 20, 2020 | 2:00 p.m. ET
Studies of customer feedback tell us more and more customers prefer self-service options and value flexibility and convenience when it comes to payment and communication methods. Join us as we dive into the borrower's journey and discuss the tools and services you can implement to transform the lending experience from beginning to end. We'll review the newest payment, funding, and communication trends in digital lending, and you'll leave with actionable items that will help you enhance the borrower's journey.
Presenters: Susan Perlmutter, Chief Revenue Officer and Scott MacWilliams, Vice President, Merchant Sales, Visa Inc. 
---
RECORDING
Top 10 Debt Collection Issues in 2020
January 22, 2020 | 2:00 p.m. ET
2020 is shaping up to be a very interesting year in the credit and collection space. The Consumer Financial Protection Bureau hopes to have a final debt collection rule after releasing the proposal last May. The Supreme Court weighed in on the statute of limitations for Fair Debt Collection Practices Act cases and will weigh in on the constitutionality of the CFPB's structure. Other federal courts have weighed in with new interpretations of the statute, especially with the implementation of new technologies in the space. This webinar will highlight the top ten debt collection issues for the year and offer best practice suggestions.
Presenters: Kelly Knepper-Stephens,VP of Legal and Compliance, TrueAccord, Caren Enloe, Partner, Smith Debnam, and Ethan Ostroff, Partner, Troutman Sanders
2019 Webinar Recordings
RECORDING
2020 Focus on Your Vision, Not Your Tools
December 19, 2019 | 2:00 p.m. ET
Modern lenders should care less about their tools and more about the value they create in the services and products that stem from the inventions. Greater value for clients (and technology providers) is derived when we move away from just focusing on operational excellence and SLAs and onto a new view of what is useful. Thinking more holistically and bringing together all the various pieces of our solutions (people, relationships, governance, tools, value focus, social, mobility, analytics and cloud) is how we best serve clients and more lending technology into the future.
Presenter: Charles Sutherland, Chief Strategy Officer, defi SOLUTIONS
---
RECORDING
More Efficiency, Less Risk: New Facets to Auto Loan Portfolio Management
December 11, 2019 | 2:00 p.m. ET
With automotive retailing constantly evolving, portfolio management — often left on cruise control — can benefit greatly from some out-of-the-box thinking: Experian data reports 276M cars on the road today, 85% of new cars being financed and nearly three-quarters of new loans carrying terms beyond 60 months.* At the same time, Dealertrack research indicates over 13M financed vehicles will be traded in or suffer total loss by the end of the year. This webinar exposes the complex web of payoff, negotiation and title management inefficiencies — and ways lenders can plug process gaps that drive up their cost of doing business.
Presenter: Joey Yates, Senior Business Director, Dealertrack F&I and Lender Solutions
---
RECORDING
What is E-A-T and Why Does it Matter for Financial Companies?
November 7, 2019 | 2:00 p.m. ET
Learn about Google's recent core algorithm updates and why it has become too important to emphasize E-A-T: expertise, authoritativeness, and trustworthiness. E-A-T is especially important for websites that fall into the Your Money, Your Life (YMYL) category, such as financial websites.
Presenters: Lily Ray, SEO Director at Path Interactive and David Funsten, SourceLink's VP of Financial Services Strategy
---
RECORDING
How Real-Time Payments Drives Satisfaction
October 17, 2019 | 2:00 p.m. ET
Are you ready for real-time payments? Is your strategy set? Register today for our exclusive session as we discuss real-time payments and how they can instantly create more satisfied consumers.
Some key takeaways include how to get consumers to pay and receive in real-time,
the consumer engagement lessons learned by early adopters, and which types of payments start speeding up in 2019 to make the most smiles.
Presenters: Mahala Johnson, ACI Worldwide, Director of Product Management and Neil Baquiran, Visa, Director of Real Time Payments
---
RECORDING
Get untangled from manual loan origination processes
October 1, 2019 | 2:00 p.m. ET
Are your manual processes tying you up in a knot? Loan origination procedures can be complex and time consuming. LOS entails three main areas of value which are as follows: Data capture, underwriting and funding. Introducing automation to these key areas will cut through the tedious business of unravelling that knot and ultimately getting straight to the point in one swift process.
During this webinar we will walk you through the automation scenarios that can help you save thousands of hours!
Presenter: Shim Mannan, Consulting Director, White Clarke Group
---
RECORDING
Simplifying your IT Landscape
September 18, 2019 | 2:00 p.m. ET
IT landscapes have become increasingly complicated while at the same time the demands on technology provisions have increased. The underlying issues facing organizations include:
A high level of customizations to meet specific business processes or requirements
A complex mix of on-premise applications from multiple vendors that have embedded interdependencies
Data silos and a dependency on 'Shadow IT' to run the business
An inability to make the best use of cloud technologies and drive innovation and speed to solve business problems
Presenter: David Woodroffe, VP of Product Management
---
RECORDING
Mitigating risks when it comes to F&I aftermarket products and cancellations
September 12, 2019 | 2:00 p.m. ET
With 25% of aftermarket products cancelled before loan terms ends, and 46 states mandating lenders process refunds timely and accurately, what are you doing to stay compliant?
Federal and state regulators have intensified their examination of auto lending practices relating to F&I products. Several public cases have shown the reputational risk faced by lenders when F&I product cancellation refunds to consumers are not handled properly.
Presenter: Rich Apicella, Executive VP, F&I Express
---
RECORDING
Future of Lending: Innovations Driving Credit Decisions
August 22, 2019 | 2:00 p.m. ET
With the advancements in data and technology – such as alternative data, machine learning, and AI, coupled with the changing expectations of consumers – the way lenders operate and make decisions is changing. So how can financial institutions and other lenders leverage advanced analytics and innovations to make better credit decisions?
Presenters: Amy Graybill, VP, USIS Strategic Initiatives, Equifax
---
RECORDING
AI explainability-by-design: How to ensure that your AI doesn't become a litigation nightmare
August 8, 2019 | 2:00 p.m. ET
Despite everyone's best efforts, things will sometimes go wrong with AI systems, and the parties involved may find themselves in litigation, arbitration or a dispute with their regulator. When this happens, the parties will need to peer into the "black box" to reconstruct what the computer did and why it did it. But the usual electronic discovery tools and evidentiary principles for electronic records might not work for an AI system—especially a machine learning system that continuously "learns" based on new data. During the webinar, we will discuss some of these challenges, and explain how lawyers and other stakeholders can assist at the pre-litigation stage (in AI design, documentation, implementation, etc.
Presenters: Alex Lakatos, Partner, Mayer Brown LLP and Eric Evans, Partner, Mayer Brown LLP
---
RECORDING
Opportunities in Used Vehicle Financing 
July 25, 2019 | 2:00 p.m. ET
Following years of rapid growth, waning demand for new vehicles coupled with an influx in off-lease vehicles is driving focus toward used vehicle sales and financing. While consumer trends have geared toward more expensive vehicles, such as SUVs and hybrids, rising rates, material costs and fuel prices may cause consumers to consider used vehicles as an affordable option. So, now is an ideal time to re-evaluate used vehicle opportunities by reviewing current market trends, the competitive lending marketplace and consumer acquisition tactics. By exploring vehicle value and borrower performance, we'll work at constructing a strategy for used vehicle financing.
Presenters: Brian Landau, Senior Vice President, TransUnion